2014 Scholarships
$500 Scholarships Awarded to Three 2014 Manual Graduates
May 21st our "Class of 1964" presented three $500 scholarships to deserving Manual graduates. Thanks to the generosity of our class we actually received donations fully funding five ($2500) scholarships. As a result $1,000 is being held for two $500 scholarships which will be presented next year to 2015 graduates.
Receiving scholarship this year were:
Shalyn Deweese
Shalyn plans to attend IUPUI to pursue a Psychology degree.
Melissa Edwards
Melissa will attend IUPUI to study Graphic and Interior Design. She is a 21st Century scholar and in the National Honor Society.
Jordan Dorris
Jordan plans to pursue a degree in High Performance Automotive Engineering and Business Management.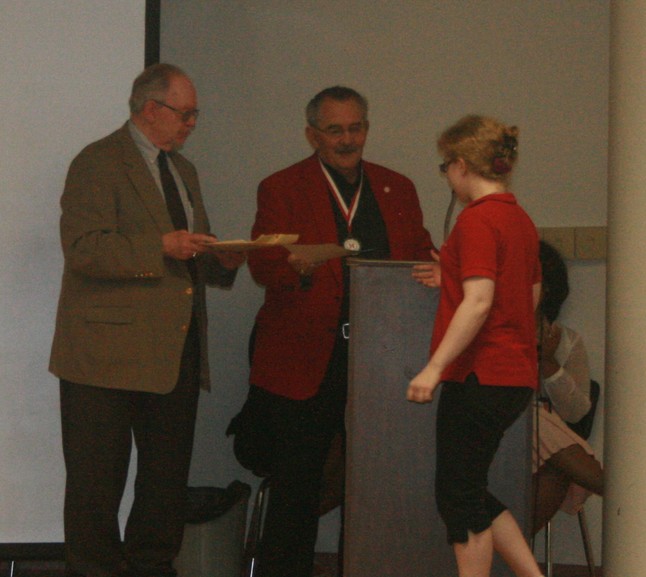 Willis Overton and Chuck Williams handed out the scholarship awards
You can make a donation toward next year's scholarship by sending a check made out to "Manual Class of 1964" to
Charlie Overton,4045 South Meridian St., Indianapolis, IN 46217.
Please mark it "Class Scholarships".