In Memory
Jeanine Albers (Phipps)
Jeanine Albers Phipps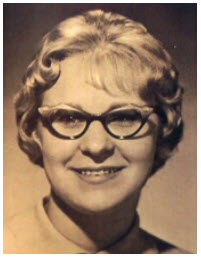 Jeannine Phipps, 71, of Indianapolis, passed away on May 29, 2018. She was born on August 23, 1946 in Indianapolis to the late Charles and Marie Albers.

She is survived by her children, Michele (Will) Finchum, Emily Phipps and Charles Phipps; grandson, Austin (Leslie) Finchum; great-grandchildren, Laine and Owen; siblings, William Albers, Linda Albers and Kenneth Albers. She was preceded in death by her husband, James M. Phipps and and her brother, Charles Albers.

Visitation will be 12:30-2:30 PM Saturday at G. H. Herrmann Greenwood Funeral Home at The Gardens at Olive Branch, 1605 South State Road 135 and Olive Branch Road. Funeral Service will be conducted at 2:30 PM Saturday at the funeral home. Burial will be at The Gardens at Olive Branch.
Tribute video: http://www.ghherrmann.com/obituaries/Jeannine-M-Phipps?obId=3101329#/obituaryInfo
Source: www.ghherrmann.com
http://www.ghherrmann.com/obituaries/Jeannine-M-Phipps?obId=3101329#/obituaryInfo