You Can Help
You Can Help!
Here is a letter from, Niki Blue, the school community coordinator.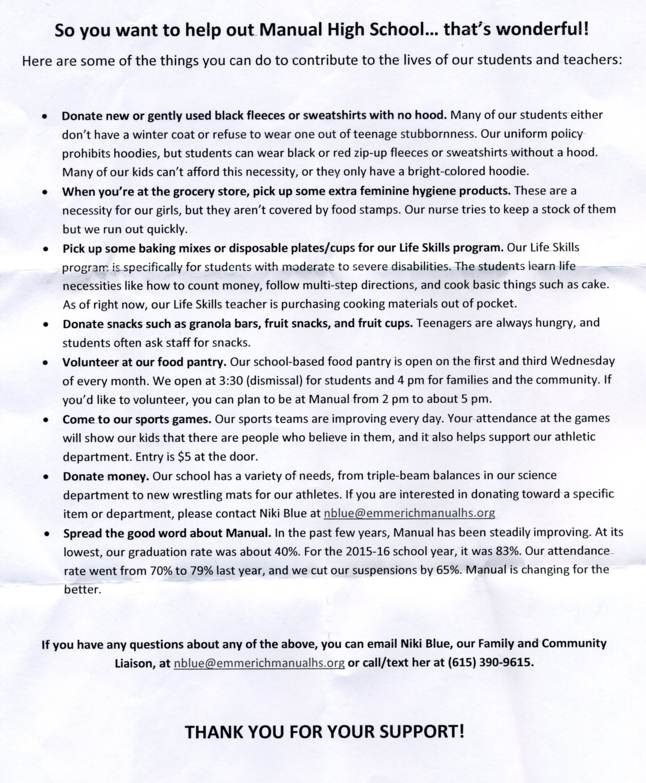 If you can't make it to the school consider making a donation.
Donations may be dropped off any day at the school office. To make a delivery stop by the school or contact Niki Blue (615) 390-9615
To make a financial donation send a check made out to "Charlie Overton" to:
Charlie Overton
4045 S Meridian St.
Indianapolis, IN 46217-3309
Mark it "For School Supplies".
Our Class of 1964 planning committee will purchase the items Manual needs the most and drop them off at the school.
Thanks for your support.