In Memory
Elmer Pottorff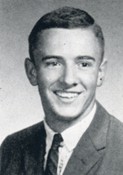 Elmer E. Pottorff, age 61 of Morgantown,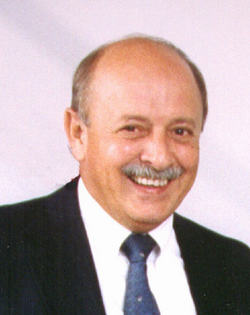 passed away Tuesday afternoon
May 8, 2007 at his residence.

Born April 28, 1946 in Indianapolis, he was the son of the late Charles R. and Cecilia M. (Davis) Pottorff. Elmer married Rita S. Lindley June 9, 1967 in Indianapolis. She survives.

Other survivors include one son: Sean M. Pottorff of Martinsvile; one granddaughter: Syleste K. Pottorff of Martinsville; four sisters: Vera Reno of SC, Viriginia Bradley of Monrovia, Roberta Swatts of Greenfield, Lori Clapper of Indianapolis; one brother: Ronald Pottorff of Monrovia; several N & N.

He was preceded by his sister, Thelma Van Arsdale.

He was a 1964 graduate of Manual High School in Indianapolis and attended Indiana Central College. He then went on to serve as a Sargeant with the United State Airforce during the Vietnam War from 1965 to 1968.

Elmer worked as a Telecommunication Analsyst for TeleCom Symphony Services out of Dallas Texas. Prior to that he held the same position with TeleTron in Bloomington and prior to that worked as a Customer Service Rep. for Ameritech.

He enjoyed spending time with his family, being outdoors fishing, golfing and working in his yard. He had a passion for restoring old furniture and wood working. He was a fan of the Indianapolis Colts and Indiana University Basketball.

Services were entrusted to Meredith-Clark Funeral Home of Morgantown, Indiana.