Emmerich Manual

High School




Class Of 1964
Welcome to Our Class Website!
First Time Visitors!
Click "Join Here" in the right hand panel, click your name,
enter your contact information, then explore the website.
(It's free)
- - -
The June 24th Indy Brew Bus Event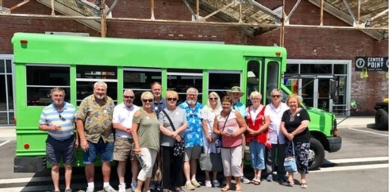 Photos Are here
Card Party - July 20th!
Michael and Linda Glenn are hosting a card party
Noon to 4pm - July 20th
5821 Brenda Blvd - Greenwood, IN 46143
Please reply to Mike by July 6th!
glenn1667@att.net - 317-882-1667 / 317-627-9616

CLASS of '64 EVENT - 8pm SATURDAY AUGUST 5th, 2017
Fun, Fun, Fun with the ​Beach Boys
Details here.
Class of '64 Event - Wednesday October 11th, 2017
Picnic at Brown County State Park.
Details here.
Class of '64 - 2017 Scholarship
Alexis Banning is the 2017 Scholarship recipient.
See was ranked in the top ten of her class and will attend I.U.P.U.I.
Manual Christmas Luncheon
Tuesday December 19th at Primos
Click here for details
EMHS Class of 1964 Related Links
EMHS School Website: EMHS website.
EMHS Alumni Association: Alumni website
Manual Kids of the 50s & 60s - Kids of the 1950s and 1960s.
​Indianapolis Library Digital Collection for EMHS: IPL Digital Collection