Emmerich Manual

High School




Class Of 1964
Welcome to Our Class Website!
Should Manual close or remain open?
The people who will decide are meeting

Friday October 5th
6pm-7:30pm
Zink Distributing
3150 South Shelby St.

Put the date and details on your calendar and
plan to show up early wearing RED!!
Click here to read Gordon Durnil's request.
First Time Visitors!
Click "Join Here" in the right hand panel, click your name,
enter your contact information, then explore the website.
(It's free)
- - -
Cookout in the 'Burg Photos
Click: Photos>2018 Event Photos>September Cookout
We Need Your Help!
We hope to renew our Class of 1964 website subscription
when the 2018 Fall renewal sale occurs in 30-60 days.
The Planning Group members have each made donations
but your help is needed to get our class to the $600 goal!
Please consider sending a check made out to
"Charlie Overton" marked "Website Subscription"
by October 3rd. Charlie's address is
4045 Meridian St. Indianapolis,IN 46217
Thanks for your help!

Class of 1964 Deaths
We've just learned of the death of one our classmates
Tina Marie Redford Hathaway passed away May 26, 2017
To see her obituary in the left panel click...
Our Classmates > In Memory > Her photo/name
FlashBack 55 (Years)
Remembering Our High School Years
Throughout the 2018-19 school year
we will be sharing memories of our days at Manual.
Our topics are here
To see how you can join in check out
FlashBack 55 - How it Works
Alum Hoopsters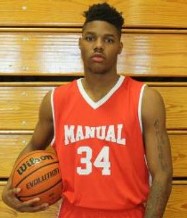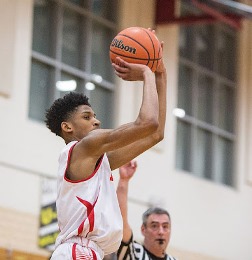 Manual Alums Courvoisier McCauley & Cameron Sembly
are on the 2018-2019 basketball rosters for
Lincoln Memorial University and Rust College respectively
Manual Christmas Luncheon
Tuesday December 18th at Primos
Click here for details
Help Us Stay in Contact with YOU!
Moving? Changing phones? New Email address?
Click "Edit Contact Info" in the left hand panel
to update your information.


*** HELP! ***
Do you know where they are?
We have a number of missing classmates. Help us locate them.
Click here to see the Missing Classmate List
- - -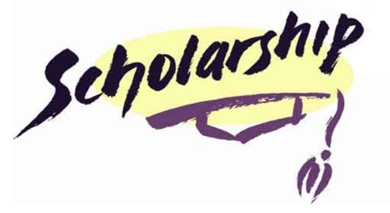 To donate to our Class Scholarship here.
EMHS Class of 1964 Related Links
EMHS School Website: EMHS website.
EMHS Alumni Association: Alumni website
EMHS Kids of the 50s & 60s - Kids of the 1950s and 1960s.
​Indy Library Collection for EMHS: IPL Digital Collection