Carl Otto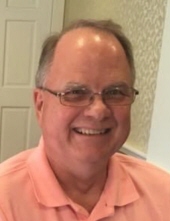 Carl Otto (Maureen Garrity's husband)
November 23, 1946 - August 5, 2020
Obituary
Carl Otto of Maineville, OH was born November 23, 1946 to Melvin and Ruth (nee Hammer) Otto and passed away August 5, 2020 at the age of 73. Carl was a Navy Veteran and worked at Eli Lilly and Southport Antique Mall.

He is survived by his wife, Maureen Otto; a daughter Emily Otto Harder; grandchildren, David Edward Harder and Lily Marie Harder; and a brother, Ken Otto.

Memorial services will be held at 2 PM on Saturday August 15, 2020 at River Hills Christian Church, 6300 Price Rd. Loveland, OH 45140.
Click this link to share a memory or condolences...
https://www.tuftsschildmeyer.com/obituaries/Carl--Otto?obId=17783132#/obituaryInfo