Planning Group
Here is the group that is working on future Class of 1964 events.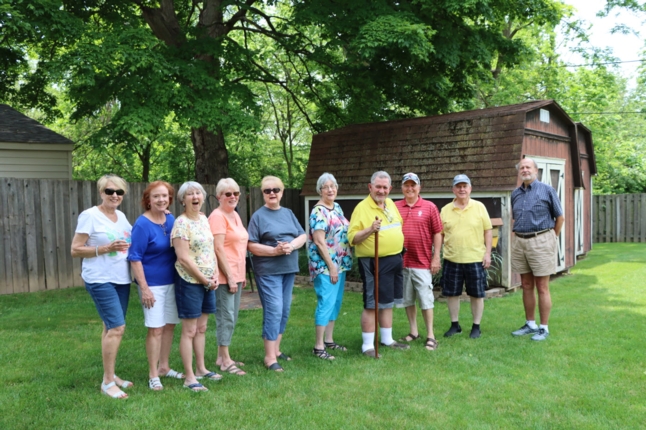 L to R: Mary Ellen Harrison Magee, Nellie Devine Delk, Vicki Byrd, Carol Willsey Damrell, Phyllis Alstott Birdwell, Nancy Howell Greenwald, Chuck Williams, Bill Byrd, Norm Fuchs, Charlie Overton. Michael Glenn was in Florida.
Our contact information:
Have suggestions? Please give us a call or send us an email.
We would love to have your input.
- Your Class of 1964 Event Organizing Committee