Scholarship Recipients
You can make a donation toward next year's scholarship by sending a check made out to "Manual Class of 1964" to Charlie Overton,4045 South Meridian St., Indianapolis, IN 46217. Please mark it "Class Scholarships".
Past recipients of our Class of '64 scholarship include...
2019 - $1,000 - Jkalyn D. Pierson
The recipient of the class of 1964 scholarship for $1,000 was Jkalyn D. Pierson. Jkalyn was a recipient of Academic Honors, which means in addition to the core 40 requirements she has taken 6 dual credit (high school & college credit) and two years of two foreign languages. She is going to attend Ball State University (Chirp Chirp) and going to major in Architecture
She was very appreciative of the scholarship.
2018 - $1,000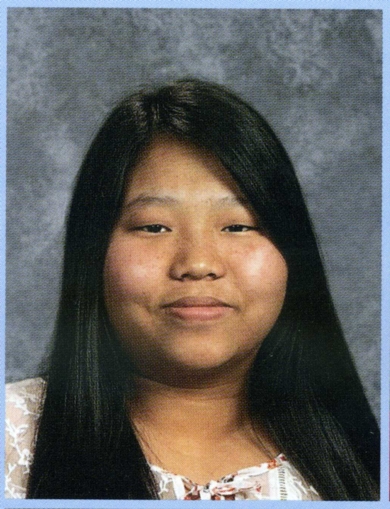 Bawi Iang Sung
Senior and number one in her class, was the recipient of the 2018 scholarship provided by the Manual class of 1964. Bauvi was a member of the Jr. ROTC participated in volley ball and softball. She also speaks four languages. She will be attending Brightwood College and then transferring to IUPUI to pursue a Pharmacy or chemistry degree.
2017 - $1,000
Alexis Banning
Alexis plans to attend Ivy Tech (* She did not enroll)
2016 - $500
Collien Hines
was the recipient of the 2016 Class of 1964 Scholarship. Collien plans to major in Nursing and will attend Ivy Tech or IUPUI.
2015 - No scholarship awarded
2014 - Three recipients
Shalyn Deweese
Shalyn plans to attend IUPUI to pursue a Psychology degree.
Melissa Edwards
Melissa will attend IUPUI to study Graphic and Interior Design. She is a 21st Century scholar and in the National Honor Society.
Jordan Dorris
Jordan plans to pursue a degree in High Performance Automotive Engineering and Business Management.