Terry Thompson Obituary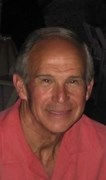 Terry Gene Thompson 1944-2020
(Nancy McDonnell Thompson's husband)

NOTE ** The Indy Star published an expanded obituary May 29th.
Click here to read it.

Morgantown - Terry G. Thompson, 75, lost his hard-fought battle with Corona Virus on Saturday, April 25, 2020. He was born on September 29, 1944, in Indianapolis, Indiana, to the late Mary Pittman Thompson and Raymond Ellis Thompson. Terry was a 1962 graduate of Speedway High School, earned a marketing degree from Indiana University in 1966 and a master's degree in Finance in 1968. He began his long career with Eli Lilly and Company in 1968 and held numerous financial positions through the years including those with Elanco and Elizabeth Arden, retiring in 2000, as Director of Financial Operations. Never knowing anything but work, Terry started his own family business, Indiana Filter Supply, with his son and daughter and successfully operated it with pride until its sale in 2016. Terry was a true gentleman and the most generous and thoughtful person to all who knew him. He was a lifelong runner and health enthusiast. He loved his family, his cars, his golf, his dogs and feeding the birds and deer on his property. He was a loving husband, father, grandfather (Pa), brother, uncle, cousin and friend. He is lovingly survived by his wife of 51 years, Nancy McDonnell Thompson, his son Christopher (Jamie), daughter Ashley Myers (Michael), sister Gayle Schuette (Bill), Aunt Peggy Pittman and many cousins, nieces, nephews and his beloved and adored grandchildren, Lilah, Mia, Maguire and Parker. Special thanks to the doctors and nurses at Johnson Memorial Hospital who gave Terry such expert care and tried their best to save him. Funeral arrangements are being handled by Wilson St. Pierre Funeral Service and Crematory - Greenwood Chapel. There will be no services. In lieu of flowers, memorial contributions may be made to Johnson County Humane Society, or favorite charity.
Published in the The Indianapolis Star from Apr. 27 to Apr. 28, 2020

Click here to leave a message for Nancy - Nancy's profile page