In Memory
Darwin Werz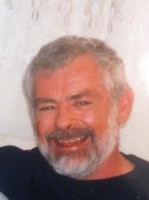 Copy of Obituary....
Hendricks County Flyer, Avon, IN
June 25, 2013
Darwin Robert Werz of Buchanan, Tenn.

CNHI
— June 22, 2013
Darwin Robert Werz of Buchanan, Tenn., died Saturday at Paris Healthcare & Rehab Center in Paris, Tenn. He was 66.
Born Sept. 6, 1946, in Bloomington, he was a son of the late Arthur and Mary Lucetta Werz. He married Margaret Lucille "Peggy" Manley Werz on April 16, 1965, and she survives.
Mr. Werz retired in 2000 as a mechanic and driver for Yellow Freight. He was an amateur ham radio operator and enjoyed motorcycles and riding.
Additional survivors include a daughter, Cynthia Kay Jones of Speedway, and a sister, Deborah Ann Reese of Roanoke,
Following cremation, there will be a celebration of life from 1 to 4 p.m. Saturday at the Paris Landing Senior Citizens Center.
Arrangements are being handled by Ridgeway Funeral Home, 201 Dunlap St., Paris, Tenn.